SCHEDULE NOW FOR EXCLUSIVE ORLANDO PAINTING SAVINGS!
Schedule Your FREE Painting Quote Now!
It's frustrating when you hire an Orlando home painting company that doesn't live up to its promises. When you're told you'll receive stunning, professional results, and this ends up not being the case… you feel cheated - and rightfully so!
When you hire a painting company that cuts corners, you could be left with walls that are unevenly painted, difficult to clean, not primed, or treated with "thinned" paint and poor quality materials.
Not only that… but many times, these companies run behind schedule and over-budget… leaving you feeling like you've been taken advantage of.
We're committed to providing beautiful, professional, long-lasting results, at the exact, agreed-upon price and timeline. Quality is vital to the success of our business, and our customers' satisfaction is number one to us. That's why we strive to be the best home painters in Orlando.
But you don't have to take our word for it...
​
Our company is proud to provide you with:
A strict adherence to a painting process designed for superior quality
High quality materials for beautiful results and lasting finish
Accurate and quick quotes
Knowledgeable professionals with the skill set to answer your questions
Integrity to do the job right, the first time
We've thrived for more than three decades because we are built on a foundation of superior service and results. We have listened and delivered time after time.
In the long run, superior Orlando home painters jobs will improve the aesthetics of your home or office and produce results that last longer. A beautiful, quality finish will minimize need to repaint, providing future cost-savings. Call today for the most reasonable Orlando house painting quotes around.
For a limited time, ALL new residential and commercial exterior paint jobs—are available with a $1000 coupon good for additional services.
When you call today during Orlando's Biggest Painting Event and schedule a free consultation appointment for a new exterior paint job, you'll enjoy our RISK-FREE one year test drive that guarantees your 100% satisfaction!
Orlando's Biggest Painting Event of 2017!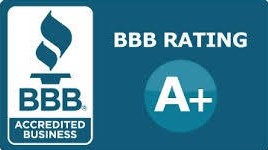 We Promise Honest, Thorough, Quality Work From Start to Finish- Every Time!​
Choose Your Perfect Colors
The Orlando Painting Event
In Addition to Our Superior Craftsmanship, We Offer Expert Color Design Guidance- Included.​
If you're considering a home or business repaint, now is the time to act! We're offering a $1000 coupon with either purchase.
Complete New Painting Service
SAVE UP TO $1000 IN ADD'L SERVICES
With Our Exclusive 1-Year Risk-Free Test Drive
*100% Satisfaction 365-Day Guarantee
All Residential and Commercial Paint Jobs
What Real Customers Say About Our Premier Orlando Home Painters...
Megan Glaser reviewed — 5 star
The team of specialists at Orlando Painting Service is very professional and pays very close attention to detail. Commercial and residential painting is an art and the painters at Orlando Painting Service really are the best! You won't regret calling them for your painting needs.
​
Kristy Lavaronereviewed — 5 star
Best painting service in town from the office staff down to the knowledge the painters have. The professionalism the owner Jason has is unbelievable.. I highly recommend him and his team for any job. No job to big or small that they can't handle.
​
Real reviews from real customers. Verified reviews by Nearby Now are hosted on an independent server. These are real reviews from real customers.
Never Settle for Subpar Orlando Painting Results Again
.
Get Premium Paint Results from Orlando's Finest Painting Company…
_________________________________________________________________________________________________________
House Painting Service Trusted by Orlando & Central Florida for Over Three Decades​
Orlando Painting Service is a family-operated and owned painting company, offering a wide range of services including residential and commercial interior and exterior painting, faux finishes, wall paper installation and removal, stain and lacquer finishes, and much more.
Every time we paint, we'll make sure it's done right. We follow an intensive, extremely detailed process, to ensure the highest quality result possible.
​
Here are a just few examples of how we exceed expectations:
Finish coatings are applied to walls and ceilings using a lamb's wool roller
All trim and doors are painted by hand
We spray then back-roll all stucco, block, and siding to give an even, heavy coat that is pushed well into the exterior surface
We utilize several different primer variations, for example, rust spots are treated with inhibitive primer
We will trench the perimeter of a building in order to paint on level ground
Many home painters do not prime walls. We strongly believe that bonding primer is the most important step (followed by two coats of high-quality paint) to a beautiful finish.
We're so much more than "Home Painters in Orlando", we're THE "Orlando Painting Company" to choose. It's not apples and oranges, its caviar and canned tuna. While other companies frequently skip the basics, we don't skip anything. Ever.
We Use These Quality Materials and More:
Porter Paints / PPG Products
Benjamin Moore Products
Sherwin-Williams Products
Sikkens Stain Products
Color Wheel Products
ICI- Dulux Products
Home Depot Products
.
If you're considering a home or business repaint, now is the time to act! We're offering up to a $1000 coupon with either purchase​
Kristy Lavaronereviewed — 5 star
Best painting service in town from the office staff down to the knowledge the painters have. The professionalism the owner Jason has is unbelievable.. I highly recommend him and his team for any job. No job to big or small that they can't handle.
Painters Orlando - House Painting
What Makes Great House Painters in Orlando?
You should never settle for second best – especially not when the best is this affordable! Interior and exterior painting is a hard-earned skill, and you shouldn't just trust any guy with a brush and bucket. But what makes us stand out from the rest of the painting contractors in the Orlando area?
Experience. Any painting contractors who haven't been in business for at least a few years isn't going to have established the relationships we have in Orlando. These relationships allow us to hire the most experienced painters in Orlando for our team, offer you the best prices on premium paints by brands we know and trust, and deliver on every promise we make.
Dedicated painting contractors. We don't make a habit of subcontracting to inexperienced painters and kids who need summer jobs like some companies. With us, you get the real deal – experienced and talented painters who can make quick work of any task.
No cut corners. We prep everything – to the max. That means we spackle and caulk, seal and sand, clean and tape every surface we're going to paint. That means we move heavy furniture to a safe zone and drop-cloth your floor and furnishings. That means not a speck of paint goes awry, and our paint jobs will last for years. Without careful preparation, there's no such thing as a good paint job.
Know-how. Not only are we equipped to do our job, but we're equipped to advise you on what choices are best for your home. Different surfaces and styles will call for different approaches. You should trust that your painting contractors will know the current trends and techniques for beautiful interiors and exteriors.
References. If a house painting service can't provide references, you're just taking it on faith that they're as good as they claim. With us, you don't have to do that. We can provide references from other satisfied Orlando area house painting customers at your request.
Honest estimates. Never get bait-and-switched again. Our estimates are formal, thorough, and as accurate as we can make them. We include an agreement with every job to ensure that you are protected and we cover the scope of the entire job in every bid. Why should you have to worry about hidden fees, overtime charges, or "unforeseen complications" on your home painting projects? Let us worry – you just leave all the planning to us.
Affordability. Everyone needs to make a buck, and that includes us. But we promise never to go out of our way to make extra money off of your trust. Our goal is to make our painting clients happy, and that means giving you exceptional work at an attractive price. We offer our customers the chance to get licensed painting professionals at prices that offer incredible value.
Satisfaction guaranteed. Don't take our word for anything. We promise to work on schedule, on budget, and to deliver exquisite results. From your initial free estimate, straight through to your finished product, we offer the best in pressure cleaning, painting, finishes, wallpaper, stain, lacquer, and more … and we back that up by putting our money where our mouth is. If we get something wrong, we'll fix it … on the house.
Orlando Painting Event
Spring is the season of renewal, when Orlando explodes into lively colors after a dreary winter. There is no better time to introduce a little color into your life. Our Spectacular Spring House Painting Event is your chance to get a new coat of paint onto your home at a price you have to see to believe.
Painting Orlando homes presents different challenges than much of the rest of the country – why not choose a house painting service with the experience and skill to make your piece of Paradise pop? You can call us today for a hassle-free (and cost-free) estimate that will be tailored to your taste, not ours.
What are you waiting for?
We offer:
A free estimate that includes our Spectacular Spring Painting Event prices for all of our Orlando area customers.
Our superbly trained and talented house painters on standby to give you gorgeous (and customized) results.
Premium paints that resist dirt, mildew, and mold, as well as the very best materials and tools.
Experienced preparation methods that guarantee a lasting finished product.
Why Spring Is the Best Time for House Painting (And Why It Should Top Your Chores List)
The spring is the best time to paint your exterior. The Florida winter is behind us, the weather is beautiful, and if your exterior is looking a little shabby, get it done before the barbecues start! Here's a few reasons why we think now is the best time:
The weather is never going to be better – not too hot, not too cold, and usually not too humid.
If you paint before you garden, you won't have to worry about your freshly mulched plants getting in the way when it's time to slap that paint on.
House painting is more important than most homeowners think. It directly affects the lifespan of your home. When your paint is peeling, the exposed wood is immediately in danger of moisture damage, rot, or infestation. Paint is your home's first and best line of defense against the elements.
If you paint when it's too hot, the paint could dry too quickly, which can slightly impair adhesion and lessen the lifespan of your paint job.
Spring is chore season – but summer is party season. Put your best foot forward when guests come over to share laughs on the patio, take dips in the pool, or enjoy a little barbecue.
COLOR SELECTION
Plenty of painting contractors offer painting services.
We offer so much more. Trust Painting Orlando Homes – not just for paint, but for good taste. We offer our color design expertise free with every job. If you're not sure what you want, we'll help. If you don't know what color compliments ecru or taupe, we do. If you aren't sure whether glossy or matte finishes will make your living room feel like a palace, we do.
Why Color Selections Are Important
We've all stood in the paint section of a hardware or department store holding those little paint tabs up against each other and trying to imagine our homes. Color makes you feel, it represents your personality, and it is the most obvious statement your home will make about you when you have company over.
Is it surprising, then, that it's sometimes agonizing to decide on a palette?
Colors are not without meaning. We're not going to sit here and tell you what colors represent, but it would be silly not to acknowledge that colors have an affect on your attention-span, your mood, and the way a space feels. Neutral gray carpets and off-white walls under fluorescent lighting don't evoke the same feeling as soft sand-hued walls with a delicate coastal color palette over sundrenched bamboo floors.
As a trusted painting contractor, our job is to help you figure out which colors are best suited to you and your home.
Color is the great uniting element. Interior designers will tell you that color will help pull a room or a home together and tie it to accent pieces. Inside, a soft red accent wall might just complement your Persian rug. Outside, charmingly contrasted shutters could make your house the talk of the block.
If you know what you want your home to say but aren't sure how to express it with color choices, our experts are ready to translate your dream into a beautiful reality. Drop us a line today.
Blog
Dear Friends,
Welcome to our Orlando house painting blog. We hope you will consider it a valuable resource, and visit it often. We created it for one simple reason: to help our customers. If you have questions about painting, the answer just might be here.
The Internet is a big place, and it's filled with information, but you can never be certain the source is trustworthy. Instead of reading whatever pops up first in your search engine, come to us. We've already answered many customer questions, including:
Painting In Orlando – Here's What Makes A Great House Painting Job
How To Choose the Best Colors For Your Home
5 Tips On Hiring A House Painting Service In Orlando
And more!
In our quest to keep our customers satisfied, we are always looking for ways to improve – not only as painters, but also as an Orlando area business. That means never saying, "Good enough," because good enough isn't … well, enough. These articles are our way of informing you and educating you.
Hopefully, you'll find what you're looking for – and if you don't, ask us, and we'll get right on it.
We believe that our customers deserve that kind of effort from us, and we are committed to providing it.
Thanks for reading, and thanks even more for choosing Painting Orlando Homes for your next house painting project!
Sincerely,
Our Team
P.S. If you've got a question that our blogs don't answer, you can always call us FREE at 407-890-0420!